Elementary Teaching Staff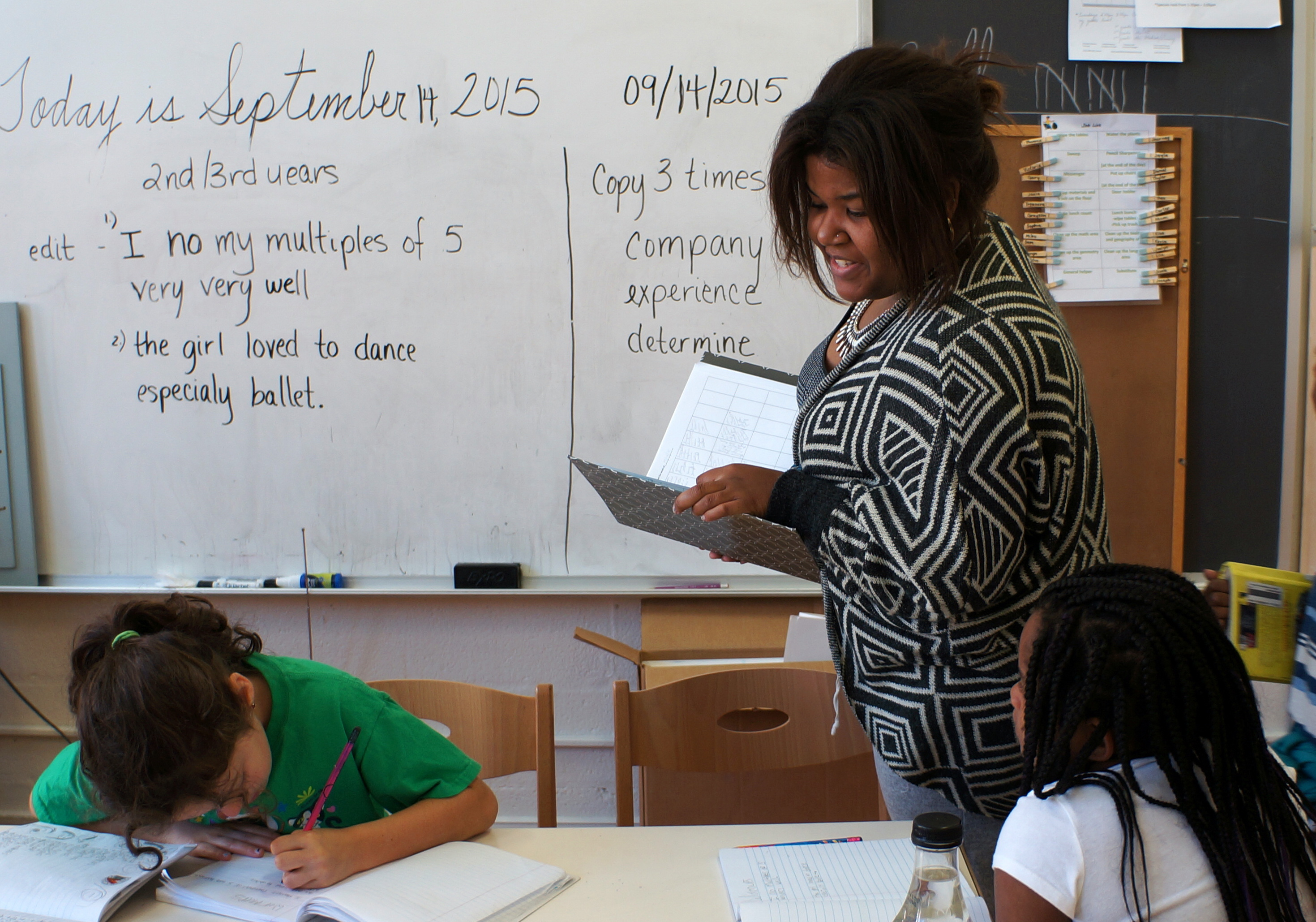 Kandace Couts
Lower Elementary Teacher
Ms. Cilinger
Lower Elementary Teacher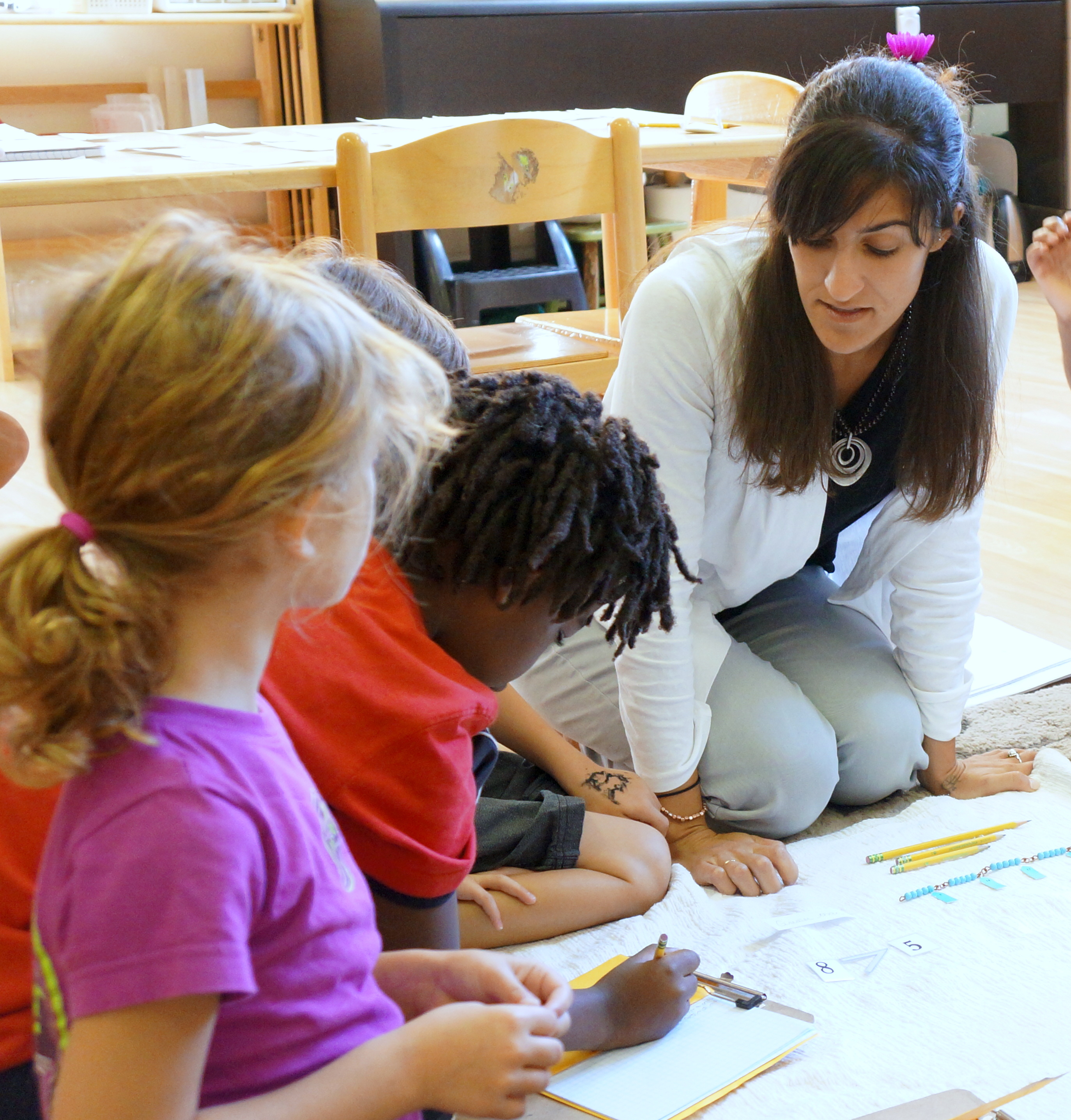 Jackie Pilette
Lower Elementary Teacher
Jackie Pilette is originally from upstate New York. She earned her Bachelor's Degree at the University of Delaware with a concentration of Spanish, French and Japanese. She earned her Masters of Social Work with a concentration in Children, Youth and Families at Case Western Reserve University. She worked as a social worker with high school students for several years in the Cleveland area, but realized that teaching was her true passion. She then went on to become Primary trained at New England Montessori Teacher Education Center in the Boston area. She was a lead teacher in a primary classroom at a small school in Boston and loved all of the exciting moments she shared with her students. Intrigued by what came next in the Montessori curriculum, Jackie decided to go back to school and recently finished her Elementary training from Washington Montessori Institute and Masters of Education from Loyola University. She is thrilled to be living in D.C. and is very excited about joining the Capitol Hill Montessori team. Jackie's main interests lie in languages, traveling and being in nature.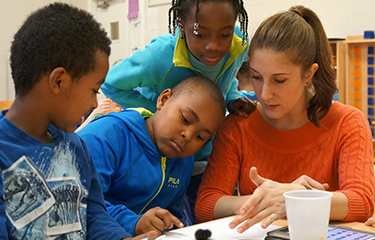 MaryBeth Washington
Lower Elementary Teacher
Ms. Lowery graduated from college with majors in American Studies and Elementary Education. Afterwards, she moved to St. Thomas, USVI to work at a parochial school. Once living and working on the island, she quickly learned about Montessori and was intrigued by Montessori's philosophy of human development and a way of life education. After assisting in an Upper Elementary environment, she was devoted to Montessori teaching, and moved to Columbia, Maryland for training at Washington Montessori Institute. There she received Montessori training and a Masters at Loyola University in Elementary Education. After three years of teaching at a private school in a 9-12 year old environment, Ms. Lowery was drawn to Capitol Hill Montessori @ Logan by the passion which radiates from staff members whom she encountered at conferences. Ms. Lowery spends time doing yoga and physical activities, local events, reading, and visiting family.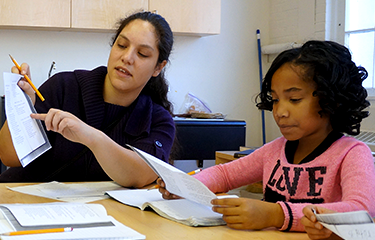 Echo Salisbury
Upper Elementary Teacher
From Baltimore, Maryland Ms. Echo has been an Montessori educator since 2009. Ms. Echo received her Bachelor's M.Ed and Educational Leadership certification at Loyola University in Baltimore, and received her grades 6-12 AMI diploma at the Washington Montessori Institute. She has also received a Certificat de Merit in French language studies and had the distinct pleasure of studying abroad in Paris during her undergraduate career. She believes in providing the best, authentic Montessori to children and that it is through hands-on hard work that we are all able to accomplish our goals. Ms. Echo has avid interest in the sciences, literature, and the arts.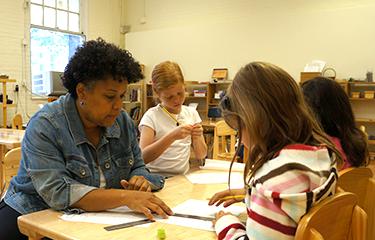 Rachel Kimboko
Upper Elementary Teacher
Rachel Kimboko has been a Montessori teacher since 2009. Before joining CHM@L, she spent two years as a Lower Elementary teacher in DCPS and in Prince Georges County, Maryland. She also worked for two years as an Upper Elementary assistant at Aidan Montessori, after managing their before- and after-care program for a year. She took AMI Elementary training at the Washington Institute in 2013. Ms Kimboko always tells people that her love affair with Montessori began with her daughter Mia's first Montessori "school", a toddler program she entered at 18 months old. It was clear right away that "Montessori kids" were different in lots of positive ways and that this approach that develops the whole child was responsible for it. [Mia graduated from our Watkins Montessori program in 2009.] Before Montessori, Ms. Kimboko had a career in the nonprofit sector, working with youth and technology and managing out-of-school time and other programs for low-income housing communities. In her spare time, Ms. Kimboko is an avid knitter and professional knitting instructor who enjoys sharing her love of fiber arts with children and adults. She might be one of the few people you know who has been to nearly every state in the country…and it's her ambition to visit every continent.