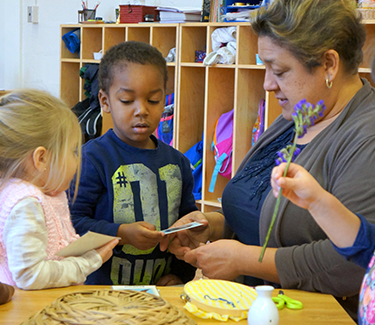 Sheila Cole
Primary Teacher
Ms. Cole earned her Bachelor of Science degree from Boston College majoring in business. She worked as a corporate banker for several years. Ms. Cole also earned a Master of Arts degree from St. John's College Graduate Institute in Liberal Education in Annapolis, Maryland. She has worked in the traditional classroom in Anne Arundel County, Maryland for many years. She has wanted to become Montessori trained since she was introduced to the method when her son attended a primary class when he was four years old in 2000. "Children are naturally curious and Montessori allows them to explore and learn through their interests creating lifelong learners". Ms. Cole has finally realized her dream of becoming a Montessori guide. She attended the Washington Montessori Institute and is working on completing a second Masters degree, a Master of Education from Loyola University Maryland.
Ms. Cole is a native Washingtonian. Currently residing in Annapolis, Maryland where she is a sailing and boating enthusiast. She enjoys sports, traveling, reading and spending quality time with family and friends.
Aimee Miller
Paraprofessional Educator,
Sheila Cole's classroom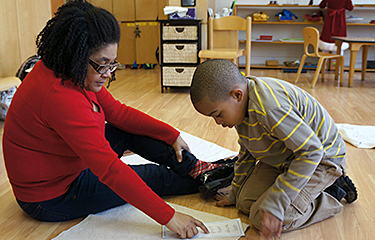 Karen Couts
Primary Teacher
Ms. Couts started her teaching career 28 years ago, and has been teaching Montessori for the past 16 years. She graduated from American University with a B.A. in French Studies, then went on to earn a M.A. in Early Childhood from the University of the District of Columbia. She has an AMI Certification in Primary Montessori. Ms. Couts is a Professional Member of NAMTA and American Montessori Internationale. She enjoys spending time with family and friends, shopping and collecting owl paraphernalia.

Lavonda Golden
Paraprofessional Educator,
Sherri Jones' classroom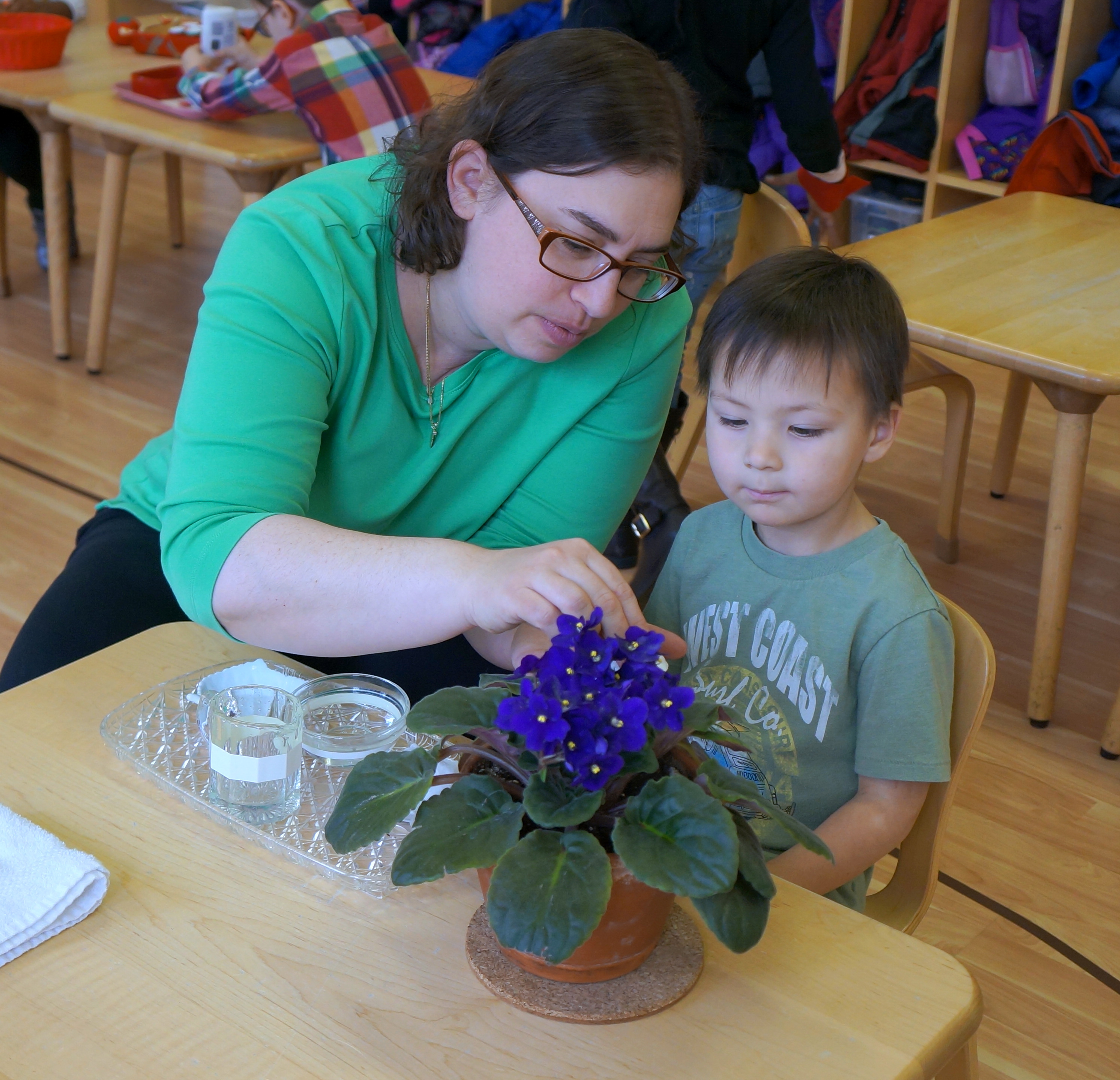 Sarah Kaufman-Relph
Primary Teacher
Ms. Kaufman-Relph has been teaching Primary Montessori for nearly 20 years. She trained at the Association Montessori Internationale-affiliated Montessori Institute Northwest in Oregon and received her Master of Education degree from Loyola University in Maryland, in conjunction with her AMI diploma. She began her teaching career in a private school in Portland, but was thrilled to discover, after moving to Washington, that the DC Public Schools offered Montessori in some of its schools. Ms. Kaufman-Relph served on Chancellor Rhee's Teachers Cabinet during the 2009-2010 SY. Ms. Kaufman had always wanted to be a teacher and when she stumbled upon Montessori, she knew that she had found an educational philosophy and method that made sense and really spoke to her. One of her favorite aspects of classroom life is watching her students' excitement over learning from the Montessori materials and from each other. She recognizes how essential it is to give children the freedom to discover and develop at their own pace and to experience success and independence in a loving, supportive environment. Outside of school, Ms. Kaufman enjoys reading and doing crossword puzzles.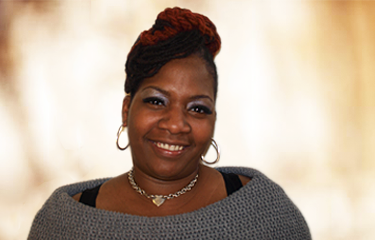 Nakia Wright-Garner
Paraprofessional Educator,
Sarah Kaufman-Relph's classroom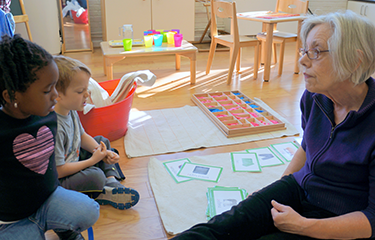 Ann McCracken
Primary Teacher
Over the fifteen plus years as a Montessori teacher, Ms. McCracken has worn several different "hats" including primary teacher, reading resource teacher, and special education instructor. Ms. McCraken has an A.B. from Vassar College and an M.A. from Duke University. She recently attended Middlebury College's summer Spanish School. In addition, Ms. McCraken has pursued graduate work in special education at Catholic University and passed the Praxis Special Education test. Outside of school, she likes to relax by swimming and attending jazz concerts. Her adult son attended a Montessori school from age two to age 12.

Alecia Petty
Paraprofessional Educator,
Ann McCracken's classroom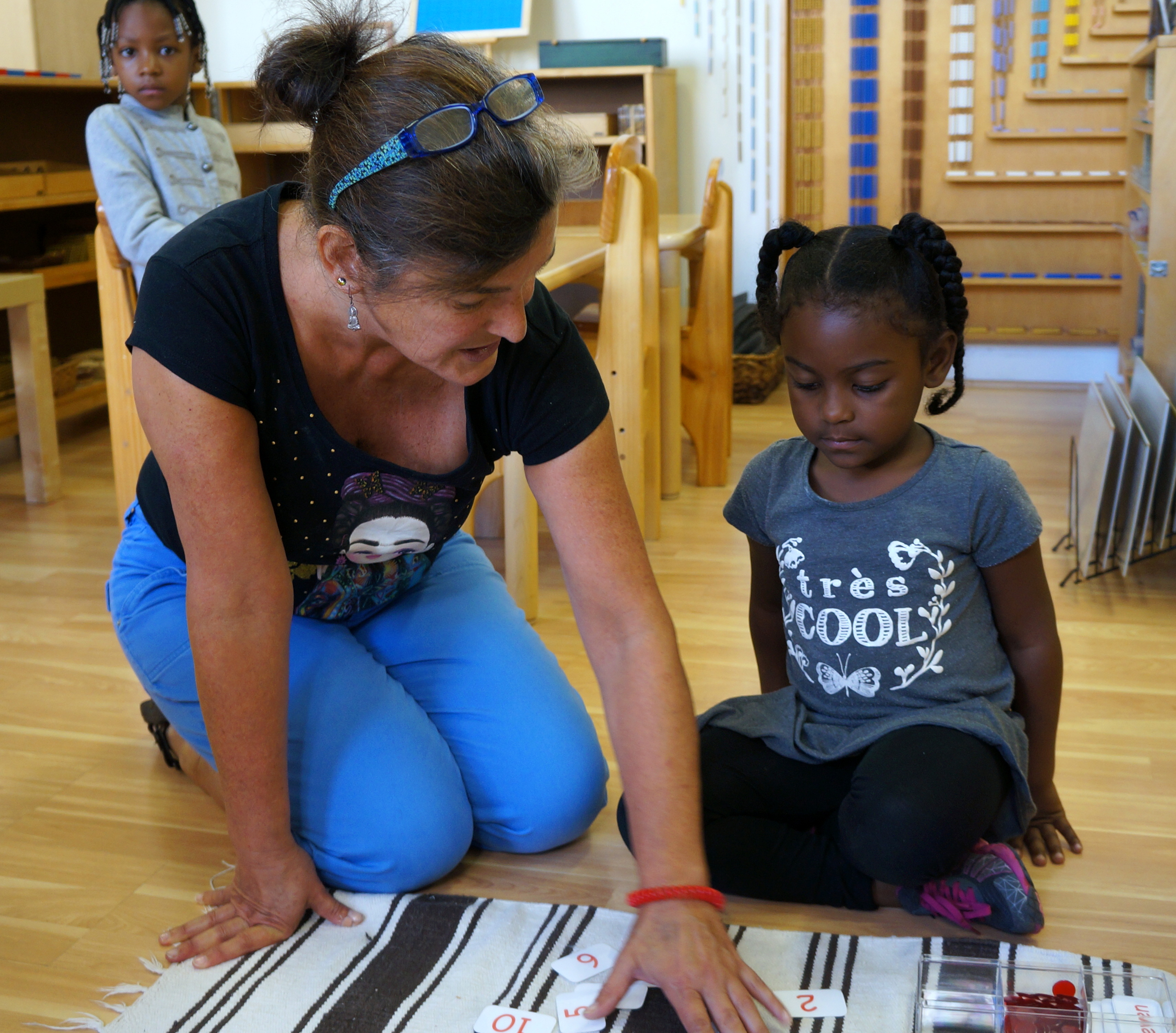 Ms. Sanchez
Primary Teacher

 Breahna Morgan
Paraprofessional Educator,
Sylvia Sanchez's classroom

Alesha Holmes
Paraprofessional Educator,
Arlene Pinpin-Stevens' classroom

Amseshmet Foy
Paraprofessional Educator,
Karen Via's classroom