"Easy Giving" Options
Please take a moment to review the methods below and sign up for all that are appropriate for you.
Every year as a community we start our fundraising efforts over with bigger and bolder goals. This year we have extended the number of easy ways for you to contribute financially to the school with minimal direct impact to you, your family, and relatives.
Please pass this information along to neighbors, friends of the school, relatives, and grandparents. Some of these programs are available regionally and nationally.
If you have ideas for additional low impact fundraising ideas please email fundraising@capitolhillmontessorischool.org


You can link your Harris Teeter card to CHM@L by registering at the follow link.
Together In Education
 Please note you must re-register/renew your link to our school each year.
Starting September 1st you can register your card by going to the A+ School Rewards program here. Please note you must re-register/renew your link to our school each year.

CHM@L continues to participate in the Box Tops for education program which provides funds to the school based on collected Box Top logos from approved products. You can learn more about qualifying products
here
.
Monthly collection sheets will be distributed and a collection box will be provided at the front desk.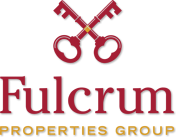 Fulcrum Properties Group, a residential real estate brokerage located at 8th and D NE, has agreed to donate 5% of their fees to a school of the buyers or sellers choice for any parent, friend etc. who uses their services to buy or sell real estate in DC, VA or MD. Over this summer two families leveraged this offer generating $2800 for the school.Please reach out to Tom Kavanagh (CHM@L parent) at tom@fulcrumpg.com or 703-966-8466 to leverage Fulcrum's services and help CHM@L.
You can now easily donate clothing through Schoola and proceeds will go directly to the CHML PTSO. This is an easy way to donate clothing you no longer want while generating money for our school!
1. Request a free bag to be delivered to you through 
http://bit.ly/CHMLSchoola
.
2. Fill the bag with gently-used children, teen and women's clothing.
3. Drop the filled bag in the mail or at any United States Post Office, no postage necessary. The bag will come with all the necessary information for you to mail the bag back to Schoola.
4. Schoola will receive the bag and sell the clothes on online ((
www.schoola.com
). 40% of the proceeds, less inbound shipping, will go directly back to CHML PTSO.
Also, please spread the word to your friends and family through our CHML page
bit.ly/CHMLSchoola
. Anyone can donate through the above process.
Here's more information on what to donate:
What to donate: Like new or nearly new condition Freshly laundered and completely dry Clothes for baby, kids, teenagers and women (maternity too!) Originally sold for more than $15 Dresses, skirts, tops and bottoms Shoes (no scuffs, no smell) Halloween costumes Coats, boots, hats, gloves and scarves Women's handbags
What not to donate: Sleepwear, undies or socks Men's clothing (unless teen appropriate) Loved to pieces – stretched, stained or faded Originally sold for less than $15 Past their style, trend or play-date Missing labels, homemade or altered Items with offensive language or content Counterfeit items.